Doncaster Young Persons Advice Service (DYPAS)
Description:
Doncaster Young Persons Advice Service (DYPAS) is a free and independent service, available to 16 to 25 year olds who are facing issues with housing or welfare benefits. The advice and support available is there to help young vulnerable and socially isolated people who:
Have increased pressures due to low income

Are unemployed

Are reliant on welfare benefits

Problems understanding the complex changes to the welfare benefits system

Have difficulties in relation to accommodation (increased housing costs, landlord/tenant issues, homelessness etc.)
The service is run in partnership with DIAL Doncaster and M25 Housing and Support Group. These organisations share a wealth of experience of advice-giving in the field of welfare benefits and housing to a Specialist Quality Mark standard.
If you, or anyone you know, would benefit from this service, you can get in touch with any of the organisations below.
Funded by

Welfare Benefits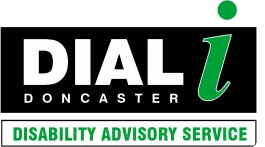 DIAL Doncaster
Unit 9 Shaw Wood Business Park
Shaw Wood Way
Doncaster
DN2 5TB
tel: 01302 327800
text: 07855 460666
email: advice@dialdoncaster.co.uk
web: www.dialdoncaster.co.uk
Our Young Person's Benefits Adviser can...
Provide welfare benefit checks

Help with filling in forms

Assist you in tribunals

Do home visits (if needed)

Make appointments to discuss your benefit issues at our office
Housing

M25 Housing and Support Group
Pillar House
South Parade
Doncaster
DN1 2DJ
tel: 01302 361777
text: 07584 685351
email: enquiries@M25group.org.uk
web: www.M25group.org.uk
Our Young Person's Housing Adviser can assist with housing issues such as...
Homeless options

Disrepair issues

Council Housing

Finding accommodation

Rent arrears

Possession proceedings

Landlord eviction and harassment