Details
Our Mission Statement
We aim to provide an easily accessible Information and Advisory Service for people who live in the Doncaster area.By providing this service we aim to raise awareness of disability issues in order to influence change.We aim to empower and enable disabled people to live a more independent and enriched life.
History
DIAL Doncaster was formed in early 1983 when John Gaskell was seconded by ICI (Imperial Chemical Industries) to the Doncaster District Association for the Welfare of the Disabled under a Government sponsored scheme.
His role was to visit disabled people in Doncaster to ascertain what they thought was needed most. An Information and Advisory Service covering all aspects of disability was the result of his survey.
DIAL's service began in Bentley Library with two paid workers and, after various moves, transferred in 1995 to shared premises at The Disability Resource Centre. In November 2004, DIAL relocated to its own premises based at Shaw Wood Business Park.
DIAL is currently funded by:
Doncaster Local Authority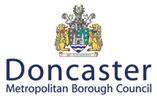 The Big Lottery Fund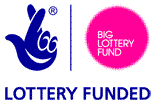 DIAL Doncaster covers all of the Doncaster area. We are confident that we provide a service that is second to none.
DIAL Doncaster is a Registered Charity, Company Limited by Guarantee and a voluntary organisation. It is managed by a Management Committee who are responsible for making sure that the organisation is working effectively to meet the needs of its service users. The majority of DIAL's Management Committee, staff and volunteers are either disabled or have had experience of disability, which means, as an organisation, they are close to the needs of our service users. It takes a lot of people with many skills to make DIAL Doncaster work. All play an important role but the spirit and commitment of DIAL's volunteers is invaluable.
What DIAL Doncaster does:
Advice, Information and Support
DIAL provides information, confidential advice and support to people with any disability (including physical, sensory, learning disability and mental health problems) and those with long-term health conditions (e.g. cancer or heart disease). DIAL also provides a service for families, carers and friends of disabled people and for professionals working within health care.
Advice where it's needed:
A Confidential and Impartial Service

Telephone advice

Drop-in advice and support

Outreach Surgeries

Fact sheets

Home visiting service

Promotion through local groups of disabled people

Information via Touchscreen Kiosks in accessible venues across Doncaster.
Welfare Benefits Service
DIAL Doncaster's Welfare Benefits Team deal with over 6000 enquiries from clients every year with all issues relating to State Benefit Entitlements.
Benefits Help and Advice:
Assessments against PIP/AA eligibility

Assistance with form/claim filling

Supersessions

Representation at Appeal Tribunals
Other Services
Wheelchair Hire Service

Blue Badge/Passport photographs

Sale of Radar toilet keys

Sale of car stickers for disabled drivers/passengers

Access Audits

Charity Shops (located at Woodlands, Armthorpe, Balby and Intake)

Holiday Lodge (for let)
Quality Assured
The organisation has the Community Legal Services Quality Marks - "Specialist in Advice Quality Standard for Welfare Benefits" and "General Help and Casework in Disability".

DIAL Doncaster has the DIAL UK quality mark "Positive About Disabled People" Award.

DIAL is an accredited company with CHAS, which is the recognised Contractors Health & Safety Assessment Scheme.
Details
Welcome to the Carer's Resource. If you require any further information you can contact us 01302 327800.
What is a Carer?
If you take care of a relative or friend who has a long-term illness or disability, you are a carer. A person may undertake caring responsibilities despite their age or relationship to the person they are caring for and not realise that they are in fact a carer (for example, a son looking after his mother).
Know Your Rights
Carers have specific rights set out by English law. These rights are in place to give carers the support and services they need to fulfil their caring role and to help maintain their own wellbeing. A carer has:
A right to ask for an assessment - It is important you are properly supported by your Local Authority so that you don't have to cope on your own. For more information on the Carer's Assessment you can view our factsheet.
A right to request flexible working - There are provisions set out in the 'Work & Families Act 2006' which give carers the right to request flexible working if they care for an adult relative or partner. The request has to be considered by your employer but if there is a recognised business reason for doing so, they are not obliged to accept it. You should discuss this with your employer in order to explore your options.
Changes to the Care Act
As of 1st April 2015, changes to the law surrounding social care and support for adults, came into effect. This law is known as the Care Act and is in place to improve care and support. The changes include:
A minimum national threshold for eligibility for care and support

A requirement for the Council to arrange care and support in the community (not in care homes) for a person who pays for their care, if requested

Increased rights and help for carers: you can contact Carers Direct Helpline on 0300 123 1053 or the Adult Contact Team on 01302 737391 for more information

Increased support for people who have difficulty in understanding the care and support assessment and have no family or friends to help with this

Stronger arrangements to protect vulnerable adults from abuse
For further information you can get in touch with the Adult Contact Team at DMBC on 01302 737391 or email This email address is being protected from spambots. You need JavaScript enabled to view it..
Useful Links:
Care and Support Statutory Guidance (506 pages)
The Care Act: Easy Read Version (46 pages)
Financial Support
Caring for someone can have an impact on your finances for reasons such as reducing your hours at work, increased utility costs, paying for services, nutritional needs or having to give up work altogether. Below is some information on the financical support available to carers and those they care for.
Benefits
Carer's Allowance - This is non means-tested benefit and you may be eligible if you care for someone for more than 35 hours per week. There is other criteria to be met in order to qualify for Carer's Allowance, which is explained in our factsheet.
Carer's Credit - This is not a benefit, it is a National Insurance Credit which helps carers to protect their future pension when they have low earnings or they are not working. Further information can be found on our factsheet.
The Carer Premium - You will qualify for a Carer Premium if you or your partner are actually paid an amount of Carer's Allowance or have an underlying entitlement to Carer's Allowance (ie your entitlement to Carer's Allowance cannot be paid because of the overlapping benefit rule).
Income Support - If you are 'regularly and substantially engaged in caring for another person' and either you are claiming Carer's Allowance or the person you are caring for gets a qualifying benefit, you may be entitled to claim Income Support. Further information about Income Support can be found on our factsheet.
There are also benefits available to those being cared for, depending on their age and circumstances. Below are some links to our factsheets which explain about the different benefits available and eligibility or you can view a complete list of our benefit factsheets here.
Attendance Allowance
Disability Living Allowance
Personal Independence Payment
Employment and Support Allowance
Grants and Trusts
You may find that you need to pay for services or buy aids and equipment for the person you are caring for. There are circumstances where you may be able to apply for a grant to help you pay for these additional costs. You can find information about the different grants available on our factsheet.
Disabled Facilities Grant
This is a grant provided by your Local Authority to help meet the cost of adapting a property for the needs of a disabled person. To apply for a grant you should get in touch with the Adult Contact Team at DMBC on 01302 737391 who will send you an application pack and arrange an assessment. You can find out further information on our factsheet.
Direct Payments
Local Authorities have a duty to offer Direct Payments to those aged 16 or over and are a disabled person, a carer or have parental responsibility for a disabled child. Direct Payments allow someone who has been assessed as having eligible needs, to receive money to arrange and pay for services. You can contact the Direct Payment Support Team at Doncaster Council on 01302 736000 for further information or visit their website here.
Useful links:
Turn2us - National Charity which helps people in financial hardship gain access to welfare benefits, charitable grants and support services.
GOV.UK - Provides information on government services and benefits for carers and those they care for.
Money Advice Service - Free and impartial money advice including support available for carers.
Transport
Getting around with the person you care for can be a challenge. There are travel and mobility schemes available to help with accessing transport and getting concessions for yourself and the person you care for.
Details
276 Preston New Road
Blackpool
FY4 4RH
(approx 400yards from Marton Mere heading towards Blackpool on the left).
Tel: 0800 652 6591
Website: www.millercare.co.uk/Miller-Blackpool
Manual Wheelchairs
Rental charge – Weekly £25.00
Delivery & Collection within 10 mile radius of branch £14.00
Refundable Deposit £50.00
Scooters (Please reserve in advance)
Rental charge – Weekly £70.00
Delivery & Collection within 10 mile radius of branch £14.00
Refundable Deposit £50.00
Hoists
Rental charge – Weekly £70.00
Delivery & Collection within 10 mile radius of branch £14.00
Refundable Deposit £50.00
(Client to provide own sling or if sling to be provided, price available on request)
Notes:
At least, one form of identification should be obtained and photocopied
Client to fill out and sign terms & conditions of customer product rental.
Payment for hire should be paid in advance.
OPENING HOURS
Monday-Friday 9am – 5pm
Saturday 10am – 4pm
Sundays - Closed
(Prices are correct at 10/12/2014 but maybe subject to change. DIAL Doncaster cannot be held responsible for any changes in hire charges)