Our Mission Statement
We aim to provide an easily accessible Information and Advisory Service for people who live in the Doncaster area.By providing this service we aim to raise awareness of disability issues in order to influence change.We aim to empower and enable disabled people to live a more independent and enriched life.
History
DIAL Doncaster was formed in early 1983 when John Gaskell was seconded by ICI (Imperial Chemical Industries) to the Doncaster District Association for the Welfare of the Disabled under a Government sponsored scheme.
His role was to visit disabled people in Doncaster to ascertain what they thought was needed most. An Information and Advisory Service covering all aspects of disability was the result of his survey.
DIAL's service began in Bentley Library with two paid workers and, after various moves, transferred in 1995 to shared premises at The Disability Resource Centre. In August 2020, DIAL relocated to its own premises based at Woodfield Park.
DIAL is currently funded by:
Doncaster Local Authority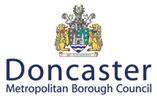 DIAL Doncaster covers all of the Doncaster area. We are confident that we provide a service that is second to none.
DIAL Doncaster is a Registered Charity, Company Limited by Guarantee and a voluntary organisation. It is managed by a Management Committee who are responsible for making sure that the organisation is working effectively to meet the needs of its service users. The majority of DIAL's Management Committee, staff and volunteers are either disabled or have had experience of disability, which means, as an organisation, they are close to the needs of our service users. It takes a lot of people with many skills to make DIAL Doncaster work. All play an important role but the spirit and commitment of DIAL's volunteers is invaluable.
What DIAL Doncaster does:
Advice, Information and Support
DIAL provides information, confidential advice and support to people with any disability (including physical, sensory, learning disability and mental health problems) and those with long-term health conditions (e.g. cancer or heart disease). DIAL also provides a service for families, carers and friends of disabled people and for professionals working within health care.
Advice where it's needed:
A Confidential and Impartial Service

Telephone advice

Drop-in advice and support

Fact sheets

Home visiting service

Promotion through local groups of disabled people
Welfare Benefits Service
DIAL Doncaster's Welfare Benefits Team deal with over 6000 enquiries from clients every year with all issues relating to State Benefit Entitlements.
Benefits Help and Advice:
Assessments for benefit entitlement

Assistance with form/claim filling

Supersessions/reviews

Representation at Appeal Tribunals
Other Services
Wheelchair Hire Service

Blue Badge/Passport photographs

Sale of Radar toilet keys

Sale of car stickers for disabled drivers/passengers

Access Audits

Charity Shops (located at Woodlands, Armthorpe, Balby and Intake)
Quality Assured
The organisation has the AQS quality mark, a nationally prestigious award.

DIAL Doncaster has the DIAL UK quality mark "Positive About Disabled People" Award.

DIAL is an accredited company with CHAS, which is the recognised Contractors Health & Safety Assessment Scheme.