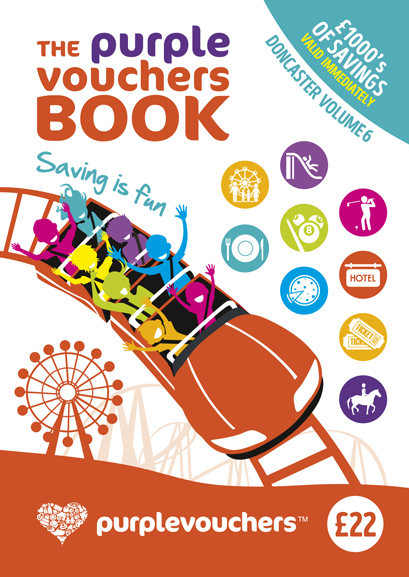 DIAL Doncaster have the new 2016/17 Purple Vouchers Books available for £22. There are many discount vouchers available inside, which can be redeemed at various outlets throughout the local area such as restaurants, leisure facilities and retailers as well as other major attractions including Alton Towers, Legoland, Madame Tussauds and York Dungeon.
The book is categorised into four sections: Leisure Time, Retail Therapy, Family Dining and Food on the Move and contains £1,000's of potential savings!
With vouchers in this edition being valid until December 2017, there's plenty of time to take full advantage of the offers inside. The cost of the book is now £22, and a percentage of each sale goes directly to DIAL.
The books are available to purchase from DIAL's main office or any of our four charity shops (located in Armthorpe, Balby, Intake and Woodlands). For further details on the offers inside, you can contact us on 01302 327800 or you can visit the Purple Vouchers website at http://www.purplevouchers.co.uk/wp-content/uploads/2011/11/list-of-offers-2016-17.pdf